The Abruzzi Club had its beginnings with a group of men from the Abruzzo region of Italy - Paul Biancone, John Blateri, Egisto Del Greco, Nello Del Greco, Don Fraccaso, Sam Giammarco, Eugene Pelino, Enoe Volpe, and Willis Susi - who came to America and settled in the neighborhood around St. Clair Avenue, called "Little Italy." These men would gather on the weekends with friends and family to enjoy fun, food, bocce, and morra.

Even though the Great Depression, followed by World War Two, made these difficult times, they still had much to be thankful for. Eventually they decided to erect a wooden cross on the Bonaventure farm on Sunbury Road, where they would give thanks for their new start in America. At that time, they called themselves the BB Club, "Ben Brew" being a local brewery at the time. At the persistent suggestion of Egisto Del Greco, they changed the name of their club to the Abruzzi Club. The purpose of the club was to share traditions, customs, and ideas, as well as to promote fraternal love and camaraderie among the membership.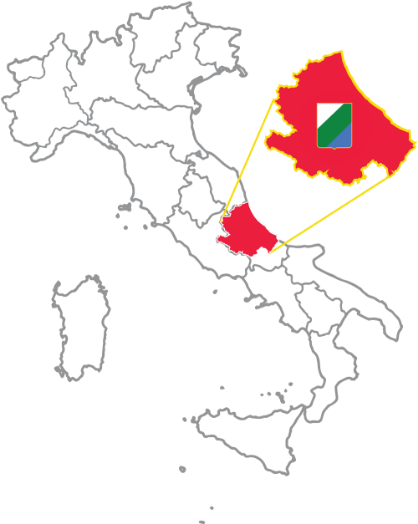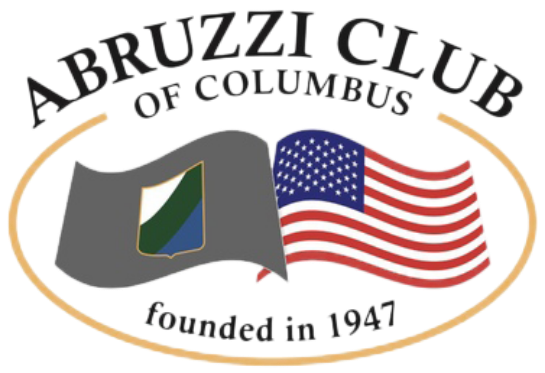 Making the cross the symbol of their Christianity and thanksgiving, they vowed to honor the cross every first Sunday in May.

In 1947 they organized a constitution and by-laws and became a chartered club. In 1950 they purchased thirteen acres on Cleveland Avenue, cleared the land and built a clubhouse, a bocce alley, and a place for family picnics.
The Abruzzi Club has continually improved over the years with indoor restrooms, concrete bridges, a vastly expanded clubhouse, and new bocce courts, to name a few amenities. We have come a long way from sitting around a pot belly stove and going out the back door to an outhouse a hundred feet away.

Today we have 200 members, sponsor a scholarship for the children or grandchildren of our members, hold traditional family dinners, have a bocce league, and still honor our heritage.